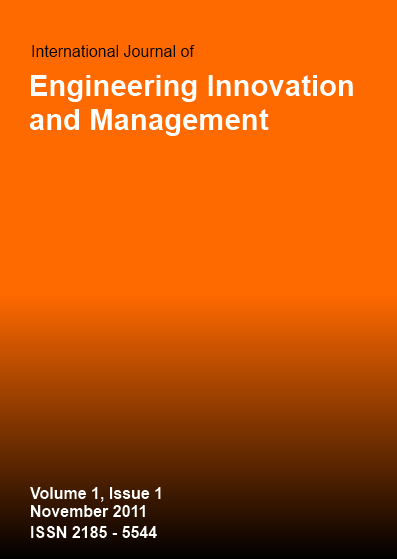 Aim and Scope
International Journal of Engineering Innovation and Management

is going to provide an opportunity and platform for students, academics, researchers and industry experts to share their knowledge, research results, ideas and technique knowhow for creation of innovation in research, education, industry and Social life.
To realize the real open innovation especially in technology or in engineering, this journal publishes high-quality and multi-disciplinary papers or idea contents covering both engineering, information, social system and management areas, and relating to the innovative methods or novel technologies for development of innovative systems based on the artificial intellegnce, big data, the analysis based design and digital manufacturing.
Application and academic researches in R & D, design, and innovation management are also welcome.
Publisher and Frequency of Publication
This journal is published electrically and quarterly by the academic consortium of Engineering Innovation and Management.
Special volumes are issued to publish the outstanding papers selected from the group related international conferences.
Home Page and Contact Address
https://ire-asia.org/ijeim/
ijeim@ire-asia.org